Acton Party Bus
If you're out partying in Acton, check out these awesome bars! Great party bus pit stops! All you've got to do is contact us and we'll be more than happy to get you set up with the perfect party bus. It's quick and easy to reserve a party bus for any occasion. Call us today!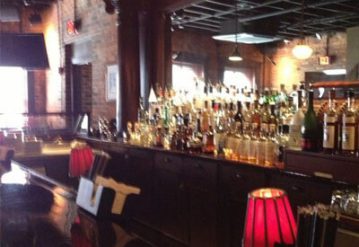 127 S Illinois St, Indianapolis, IN 46225 | (317) 635-0636
1933 Lounge
The 1933 Lounge is a classy Prohibition-era cocktail lounge. While it's a pricier joint, it's still one of our favorites. The dark, old-school vibe is perfectly executed, and the cocktails are amazing. If you're partying out in Indianapolis, then you definitely need to stop for a drink here! We highly recommend the cocktails (namely the Elmo Cola) and Martinis. Valet parking and coat check are available, and there's often live music for your enjoyment. 1933 Lounge is a great place for celebrating special occasions or enjoying a date! There's also TVs and great Happy Hour deals!
331 Massachusetts Ave, Indianapolis, IN 46204 | (317) 636-0539
Ball & Biscuit
One of the most popular cocktail bars around in The Ball & Biscuit. Since 2010, Ball & Biscuit has been growing in popularity and has earned a reputation as one of the best bars to enjoy cocktails or cold craft beer! Modern and trendy with an old-school vibe, Ball & Biscuit specializes in creative and modern cocktails as well as the pre-Prohibition classics! Classy yet casual, this is a perfect spot to enjoy yourself. There's no TVs here, which we love because it gives you a greater appreciate for the amazing ambiance. The Maya is one of our favorite cocktails, along with the Blackberry champagne cocktail.
901 Dorman St, Indianapolis, IN 46202 | (317) 237-9008
Dorman Street Saloon
If you love a good dive bar, then you'll love Dorman Street Saloon. This great little dive is an ideal bar hopping destination where you can enjoy drinks, music, and a fun laid back atmosphere. Their drink menu is enviable with 75 rotating beers, including several local brews on tap, and a huge menu of cocktail options including both classic and signature concoctions! In true dive bar fashion, Dorman Street Saloon has super low prices, pool tables, and TVs! Service is friendly and you'll feel instantly at home here whether you're a regular or checking them out for the first time!
8028 S Emerson Ave V, Indianapolis, IN 46237 | (317) 851-9983
The Tailgate
If you're a fan of karaoke, then make sure your night out Indianapolis includes a stop at The Tailgate. This casual bar has free Wi-Fi, TVs, Karaoke, and a good beer selection. A sports bar at heart, Tailgate is one of the best places around to catch a Colts game and knock back a few ice old beers! If there's a game, you can expect to find it on at The Tailgate with a great group of sports fans gathered together! Plenty of beer to go around, fair prices, and some of the friendliest service in Indianapolis can be found at The Tailgate!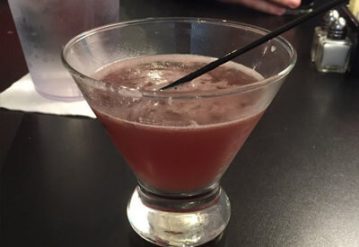 1043 Virginia Ave, Indianapolis, IN 46203 | (317) 602-5724
Pure Eatery
If you're in the mood for a good meal and a cocktail, Pure Eatery is one of our most highly recommended spots for both! At this locally owned and operated establishment, the prices are low and the menu has a huge offering of vegan options, including tacos!! Free Wi-Fi, TVs, casual atmosphere, full bar, and friendly service make this a great spot for any outting. The cocktail menu is fantastic; we hghtly recommend the Dark and Stormy and the Duckpin Dream! If you're a beer lover, you won't be disappointed; they have a great selection of bottled brews!