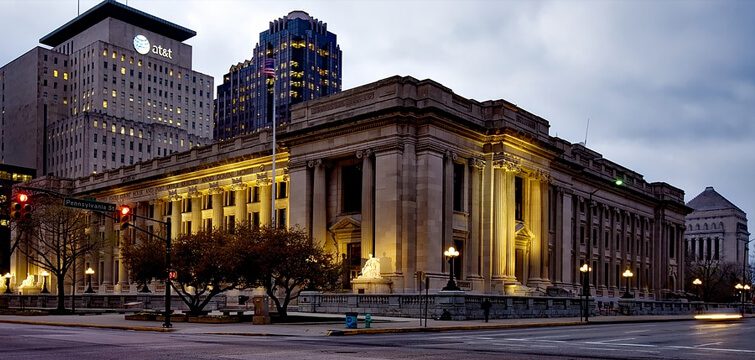 Indianapolis Party Bus Rental Pricing
Indianapolis Party Bus Prices
You will find that doing business with Indianapolis Party Bus Rental is simply as easy as 1, 2, 3! We have set up our limousine and party bus rental pricing structure to a fluctuating scale that rises and falls based on several internal and external market factors. Why not have set pricing, you may wonder? Well, it's quite simple. Suppose we were to set our Indianapolis limo and party bus rental prices on a set scale. In that case, we'd have to adjust for the highest possible expense, which would not allow for seasonal discounts when our operating costs go down. With a pricing scale that changes with market costs, we're able to accomplish two things:
Profitability and the fairest pricing for our Indianapolis party bus rental clientèle at any given time. We are always looking to bring you the very best limo and party bus costs in the luxury and group transportation industry of the Indianapolis area. And, all things being equal, we've accomplished just this!
Give us a call for a free quote!
As pricing adjusts so very often, we would be unable to keep up with the changing costs from day to day. So, you now understand the basics of how we set our pricing; with that knowledge, you also understand why it's not feasible to post pricing here on our website. If you'd like to know how much an Indianapolis limo or party bus rental experience would cost you, all you've got to do is contact us, and we'll gladly give you an accurate to the dollar quote for your special event! Please note the list on the page's left (or top if on a mobile device), where you'll find some tidbits of information which will facilitate an expeditious quote while on the phone with us.
Know a little bit more about our Indianapolis party bus rental services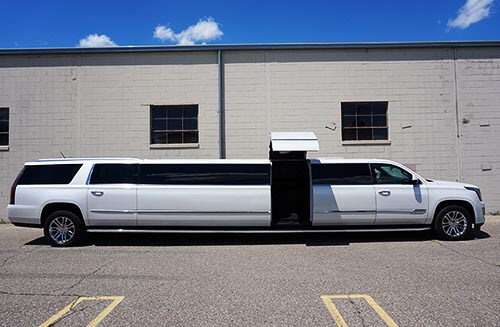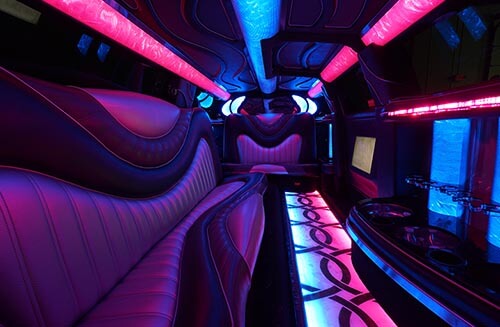 The best prices for a high-quality Indianapolis party bus rental service
We know you want a reliable and professional party bus service to make something memorable for your big day or a night on the town. But also you are looking for something affordable that is worth its price. Well, you are in luck because Indianapolis Party Bus offers the perfect equilibrium between providing a first-rate limo service for the right cost. In relation to quality price, our professional chauffeur service is the best option in the Indianapolis area. With our Indy party bus rental services, you will have guaranteed a comfortable ride and a pleasant experience from the beginning to the end.
We got top-notch limousines and party buses waiting for you
Also, we have an extensive fleet with many options, including stretch limousines, charter buses, town cars, and passenger party bus rentals. But the best part of having one of our Indianapolis party buses or limo rentals is the high quality of our luxury transportation services. The number one priority of our party bus company is that all of our customers have a memorable experience. That's why we will take care of all the transportation logistics from when you make your passenger party bus, limo, charter bus, or car service reservation. When the special day comes, the only thing that you will have in mind is to enjoy your celebration or group outing to the fullest.
Have an incredible time by booking one of our limo and party bus rental
The one behind the wheel is one of our professional drivers, so there will be no need for a designated driver. You won't even have to limit yourself to the main event since you can carry the fun with you, thanks to the possibility that premium amenities of our Indianapolis party buses and limousine rentals offer. The standard luxury features of all of our limousines and limo buses include the following: plush leather seating, booming sound systems, hardwood floors, wonderfully led lighting, flat-screen TVs with DVD players, and built-in bars with coolers.
Custom and affordable limo and party bus rental services
No matter what your plans are, our limo bus service will accommodate anything you have in mind, be it a wedding, a birthday party, a tailgate party, a bachelor party, a bachelorette party, or a corporate event. And even a limousine or limo bus rental for a sporting event like a game of the Indiana Pacers at the Gainbridge Fieldhouse or the Indianapolis Colts at the Lucas Oil Stadium. And if you are a fan of car racing, you can also count on our limo bus service for special events like the Indianapolis 500, the Brickyard 400, or the United States Grand Prix, which are held at the Indianapolis Motor Speedway. By our side, you will have such a great time that you will be glad you chose our limo bus service for your big day.
We will take you wherever you tell us in Indianapolis, IN
Each one of our party buses and limos is in a perfect state because we always keep them spotless and make them regular mechanical checks. Our party bus service and professional chauffeurs will provide you with the perfect solution anytime if there is an unexpected situation during the journey. The party bus service coverage area goes from downtown Indianapolis to the whole of Marion County and beyond.
For group trips, our charter bus rentals are the best option
And in case you are looking for something more practical rather than luxurious for group transportation, we also have the largest fleet of charter bus rentals in Indianapolis for larger groups, including motor coaches, mini buses, and shuttle bus rentals. These charter buses are perfect for group outings, school field trips, long-distance travel to nearby cities like West Lafayette, and shuttle buses for an airport transfer at the Indianapolis International Airport. As you see, our luxury transportation services are suitable for every imaginable occasion, so if you want that your plans become a reality, let us handle the transportation for your upcoming special event. The charter bus, limo, car service, and party bus costs start at such an affordable price that you will be shocked when we give you the price quote!
What are you waiting to give us a call for a free quote on an Indianapolis limousine, charter bus, or limo bus rental?
Return Home