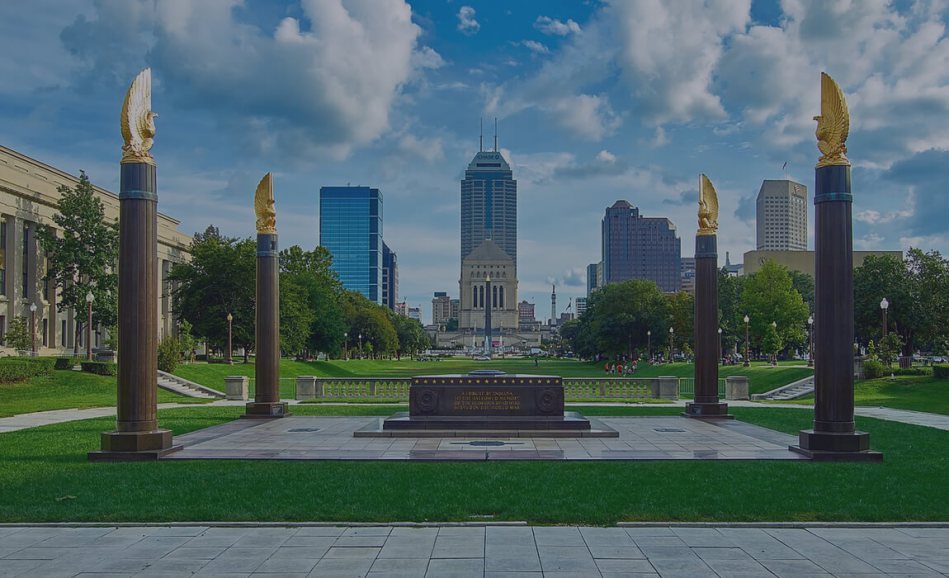 Welcome to
Louisville Party Bus!
Welcome to Indianapolis Party Bus, Indiana's premier bus rental company, and other states like Kentucky and Ohio. Recently, we have expanded the coverage of our first-rate limo services to the wonderful city of Louisville, Kentucky. So if you have a special occasion there or its surrounding areas, you can count on us for elegant limos and party bus rentals in Louisville, KY. We have the newest fleet of classy vehicles, which includes a wide range of different models and sizes of party buses and limousine rentals. Our luxury transportation services prioritize our client's needs and meet their highest expectations. With a Louisville limo or party bus rental, you will have nothing to worry about from the moment you book one of our luxury rentals because we will be in charge of all the transportation logistics of your celebration. For those that want to make something out of the box, the best way is to rent one of our limo buses or limousines for your special day!
Explore The Fleet!
Party Bus Louisville, KY
Providing an outstanding limo service for special events requires a great deal of organization, punctuality, and a touch of elegant sensibility. In the many years we have been providing reliable transportation, we have learned all this, and that's why we are the best option. With us, the finest party bus company in Louisville, KY, all the expectations and dreams about that big day will become real. Our specialty is once-in-a-lifetime celebrations such as weddings and prom nights. Our wedding transportation service will be up to your marriage by following the letter of your schedule and by providing you with a classy Louisville party bus or limousine rental, perfect for such an important day. But our limos and party bus rentals Louisville are also suitable for any kind of special event, such as a birthday party, a sporting event, a homecoming dance, a corporate event, a bachelorette party, a bachelor party, a bourbon trail, and more. Even for airport transportation at the Louisville Muhammad Ali International Airport, a Louisville party bus rental or limo rental will be great if you want to be picked up elegantly. We will provide you with the perfect limo or party bus rental Louisville for your transportation needs. Let us know about your plans in the Louisville area, and we will accommodate you!
For top-notch Louisville party bus and limo rentals, choose us!
Among our large fleet of luxury vehicles, you will find the limo or party bus Louisville that you have always dreamed of to make that majestic entrance at your special event. Each one of our vehicles is a top-of-the-line limousines and limo bus rentals, so you will be amazed by the level of luxury and refinement you will find in their interiors. They are so comfortable, and the professional chauffeur will drive so smoothly that you will be able to host the perfect party anywhere you want in Louisville, Kentucky. Once you get in the luxury vehicle, you will find all the amenities necessary to start your celebration in its interior. Each one of our party buses is equipped with deluxe commodities, perfect for whatever plans you have in mind, be it that you want to have a blast or you just want a calm ride to your destination. In the first case, our customers love the booming sound systems, the flashy led lights, the dance poles, and the built-in bars with coolers that will let you party the way you want. In the second case, you will take full advantage of the plush leather seats while feeling great thanks to the air conditioning and admiring the views or watching a movie on one of the flat-screen TVs with DVD players. Now, since we have different models and sizes of Louisville limos and party buses, we would like to recommend which ones are the best depending on the special occasion you have coming up. For those having birthday parties, the most suitable option is to have a limo bus rental Louisville, KY, with enough room for all the guests. On the other hand, we highly recommend a stylish Hummer limo for sporting events like going to the Kentucky Derby at Churchill Downs or to a game of the Louisville Cardinals. And finally, for corporate events, you will want an elegant black limo rental or an SUV limo, depending on your preferences. And you can count on us for other events too. Whatever your event is coming up, we guarantee you a safe, pleasant, and comfortable ride to our destination!
A premium fleet of charter bus rentals for group transportation in Louisville, KY
Besides our outstanding limo service, our transportation services don't end up here, and, in fact, it would be more accurate to say that here is where they start. We are proud to say that we also provide charter bus rentals for group transportation from or to Louisville, Kentucky. So if you have a group outing, a school field trip, or long-distance travel to another city in Kentucky or neighboring states, a charter bus rental in Louisville, KY, is a much better option for you. We have plenty of different charter buses for every imaginable occasion and size group. So for larger groups of up to 60 passengers, we have coach buses and school bus rentals, which are perfect for field trips or carrying sports teams. For groups that go from 5 to 30 people, we have sprinter vans and minibus services. And if you are arriving at Louisville International Airport because of business travel or vacation, we also have shuttle bus rentals for the airport and corporate transportation. Each one of our luxury coaches, charter buses, sprinter vans, shuttle buses, and minibus rentals is in an excellent state because we pass them through regular mechanical checks and keep them spotless for you.
If you want a reliable and fantastic limousine service for your next special event for a fair price, there is no other party bus company in the Lexington area that can be compared to us. With us, you have guaranteed a great service that will improve your celebration because having a limo or party bus in Louisville as a conveyance is one of the most incredible ways to arrive at a special occasion. And remember that we have plenty of other different transportation options, such as coach buses, Mercedes Benz Sprinters, mini buses, luxury sedans, SUVs, and SUV limo rentals. Whether you are a local and you are having a celebration in Louisville, KY, or you are a tourist that came because of vacation or to enjoy a world-class event like the Kentucky Derby, you can count on us for an excellent limousine service. Give us a call or send us an email whenever you can, and our 24 7 available, friendly staff will be happy to provide you with instant party bus pricing and help you choose the right vehicle type. You will be shocked when you see our affordable luxury limousine rental prices and party bus prices. So if you are ready to have an extraordinary VIP experience so you remember your celebration as one of the most beautiful days of your life, contact us!
For your next event, rely on our Louisville limo service for lavish limousines and party bus rentals!
Send a Quick Message
Thanks for your interest!
Our clients are the best people in the world to us, and we truly and deeply appreciate each and every one of you. Without our amazing customers, we wouldn't be able to do something we love and are so passionate about! New to our company? We welcome you, and truly look forward to helping you in any way we can!
Contact Info