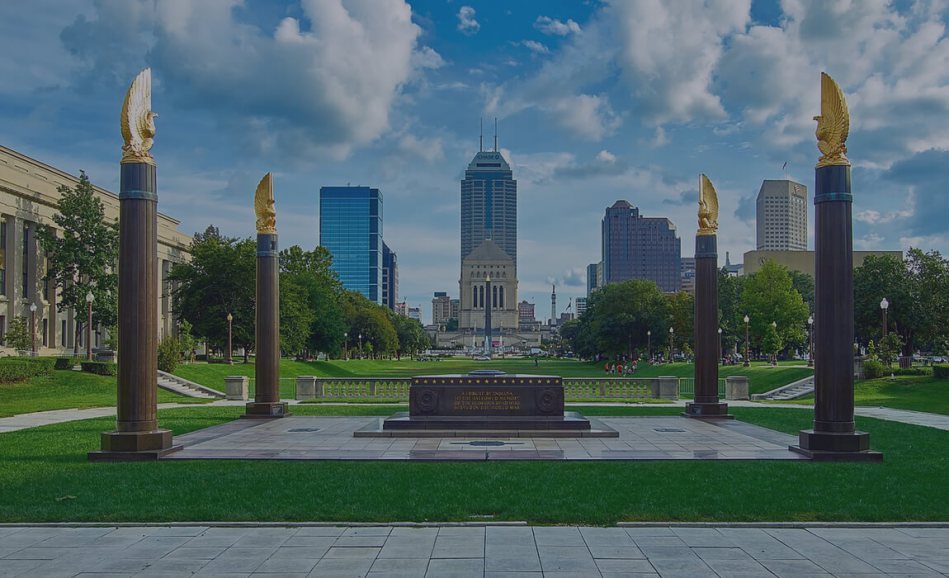 Welcome to
South Bend Party Bus!
Welcome to Indianapolis Party Bus, the top luxury transportation company in the state. We have been expanding the coverage area of our limo service, and now we are happy to say that we have reached the wonderful city of South Bend, Indiana. The years of experience in this business have turned us into the best providers of limousines and party bus rentals in the Indiana area, including cities like Indianapolis, Fort Wayne, Notre Dame, Bloomington, Evansville, and more. With us, you will have guaranteed a professional and elegant transportation service that will be up to your special occasion. Our South Bend party bus rental services will be your best ally for your big day. From the moment you make your reservation, we will take care of all the transportation logistics so that all your plans are followed to the letter. If you want to make something out of this world for your upcoming celebration in Joseph County, call us. We will be glad to provide you with a free quote on a limousine or limo bus rental and then guide you through the reservation process!
Explore The Fleet!
Party Bus South Bend, IN
Making something memorable for your special day is the number one priority of our South Bend limo service. That's why we take into consideration every single detail so there are no unexpected situations or delays. Behind the wheel of every of our South Bend limo
s

and party bus rental

s

is a professional chauffeur that knows the best routes in South Bend, Indiana. They will take you on such a smooth journey on the limousine or party bus rental to your destination, and you will have such a blast that you won't even notice when you arrive there. Our luxury transportation services are suitable for every imaginable special event in the South Bend area, such as a wedding, a prom night, a birthday party, a family reunion, a homecoming dance, a bachelor party, a bachelorette party, a sporting event, a corporate event, and more. We can even rent you a South Bend party bus or limo rental for airport transfers pick ups at the South Bend airport if you are visiting South Bend, Indiana, because of executive travel or vacation. As you see, our limousine service will align with whatever itinerary you have planned, so let us know about your ideas, and we will make them happen through our limo and limo bus rentals!
For top-notch limo and party bus rental
s

in South Bend, Indiana, choose us!

Are you ready to have the most incredible celebration on a South Bend limo or party bus rental? No matter what special event you have coming up, we will improve it thanks to our outstanding party bus/limo service. Whether it is just a night out with friends or you want to make something extraordinary, one of our limo buses can host your celebration so you can bar-hop and visit several places. You can also count on our limousine service for formal events like weddings, prom nights, and corporate events. Since the limo bus service we provide is customized, we can decorate the luxury vehicle you chose accordingly to the theme of your party. So, for example, we can provide you with a classy white stretch Hummer limo with beautiful flower arrangements or with a vehicle with more room like a big prom limo bus for your graduation so you and all of your friends have a place to celebrate afterward. Let us know your wishes for that big day, and our limo bus service will do everything possible to make it real. From the moment you make your reservation for a limousine or party bus rental, we will take care of everything, so the only thing that you will have in mind is to have a blast next to your loved ones. You won't even need to have a designated driver or worry about finding a parking spot; all of that will be our responsibility. Call us or email us to learn more about our limo and party bus prices, and we will provide you with a quote without compromise!
Custom limo/party bus service for your celebration plans
The moment you hop in the fabulous limo or party bus rental, the party started. This is because of their ample and luxurious party bus interiors, where you will have everything necessary to celebrate the way you want. Once you are in the limo or party bus rental, you will be amazed by its elegant plush leather seating, the incredible led changing lights, and the modern commodities like the onboard Wi-Fi. That is what will welcome you on the limo bus or limo rental, but when you want to begin the celebration, you will appreciate having state-of-the-art sound systems to put on your favorite music. You can also drink on our limos and party bus rentals and keep your beverage cold thanks to the built-in bars and coolers. You can do as you please in our limos and limo buses, whether you want to have a memorable party or a tranquil journey to your destination. This freedom and alignment with their specific needs make us the best services for South Bend party buses and limo rentals.
Group transportation services from or to South Bend, Indiana
Besides our limo and party bus rental services, we also provide group transportation services in South Bend, Indiana. These types of buses are way different than our limo bus rentals since they are designed just to provide transportation from one place to another. So if you are looking for just something practical but not as luxurious as a party bus, a charter bus will be much more suitable for you. They are also great for weddings if you need to carry the guests to the reception, for sporting events if you have a game coming up and you have to take the team to the match, and for airport transfers if you and your group just arrived at the South Bend International Airport and you need a pick-up. We will provide you with the right charter bus rental depending on how many people there will be. We got motor coaches for large groups and Mercedes Benz sprinter vans and mini buses for smaller groups. And we also provide charter buses for long-distance travel to other cities in Indiana like Notre Dame, Fort Wayne, Indianapolis, Lafayette, and more. By our side, you will have such a great time, whether you rent a charter bus, a party bus, or a limousine, that you will return for another transportation service.
With our South Bend party bus/limousine service, you will level up your next event. You can count on us if you plan a wedding, a bachelor/bachelorette party, a birthday party, and more. A limousine, Hummer limo, or a party bus rental will make everything feel so refined and elegant that you will be glad you chose us for your celebration. With us, you will get the best deal because you will receive great service, a top-notch limousine or limo bus for such a reasonable party bus rental cost that you will be shocked. Contact us any time, and our party bus rental reservation specialists available 24 7 will be there to answer questions and help you with everything. The coverage of our party bus service includes the whole of Joseph County, including Notre Dame, Granger, and Mishawaka. And also other Indiana cities like Indianapolis, Fort Wayne, Bloomington, Evansville, and more. Wherever your next special occasion is in Indiana, you can rely on us for a first-rate limousine or party bus rental. You are just one phone call away to know our incredible limo and party bus prices.
Rent a party bus or a limousine in South Bend today and benefit from our affordable rates!
Send a Quick Message
Thanks for your interest!
Our clients are the best people in the world to us, and we truly and deeply appreciate each and every one of you. Without our amazing customers, we wouldn't be able to do something we love and are so passionate about! New to our company? We welcome you, and truly look forward to helping you in any way we can!
Contact Info