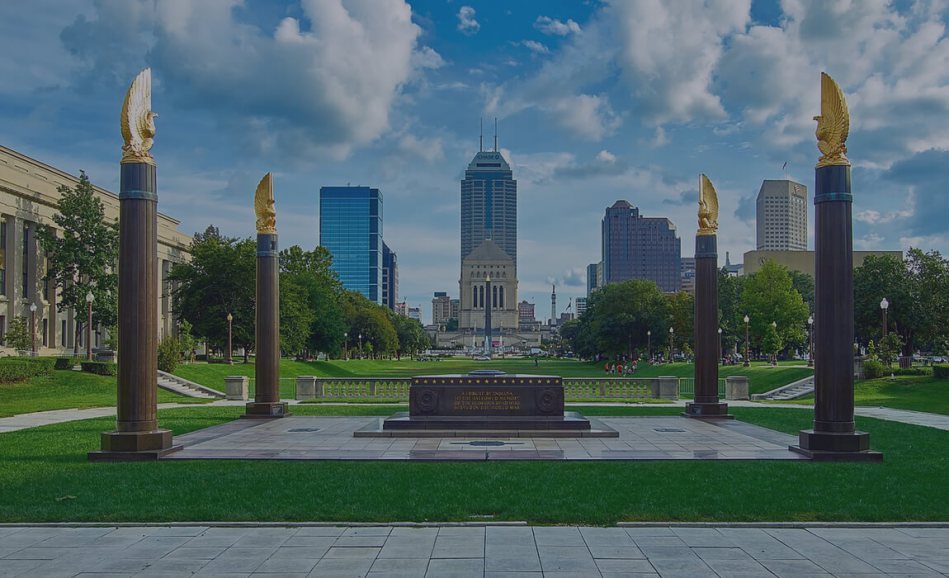 Welcome to
Speedway Party Bus!
You're simply not going to find a better party bus & limo rental experience in the Speedway area. We provide an incredible party bus experience that goes way beyond the day of your rental. And, it starts the very moment you pick up the phone to call us. Learn, here and now, what it means to be treated like royalty, and make the call. We can't wait to help!
Explore The Fleet!
Speedway Party Bus
Getting luxury transportation for any special occasion in Speedway Indiana is a piece of cake. You're already here, and on the right track to finding yourself surrounded by the opulence of the finest vehicles in the Indianapolis area. Even better, is that we have more than the best vehicles... We also have the best people ready and waiting to serve your every need. Want to get started already? Call now!
Incredible party buses & limos... Service to match!
You're simply not going to find a better combination of incredibly appointed luxury limousines & party buses... With customer service to meet or beat the high level of excellence you will enjoy on the road. This is a pretty bold statement, and we back it up on a daily basis for each and every customer we have the honor to serve.
How our people make the biggest difference...
The easiest part of our business (and maybe one of the most fun), is finding incredible new party buses & limousines to add to our fleet. From our very first day in business, we understood that while it is important to have an amazing product, it means nothing if we treat our clientele like garbage. Sorry to be blunt. But, our mission is not just to provide amazing vehicles. It is much more important, in our eyes, to make sure that our company is built on the backs of our great people who are dedicated to serving you on a day to day basis.
We founded Indianapolis Party Bus (our primary company name), on a philosophical foundation to ensure that each customer we have the pleasure of serving, is treated with a level of excellence which is uncommon in this day and age. Amongst ourselves, we call it the "art of customer care". It is not just a "rule". It is literally our way of life. Your Speedway Party Bus will be backed by the friendliest, most empathetic, and most passionate group of people in the luxury transportation industry. This is our promise to you... Learn again, what it means to be treated right!
In following with our philosophy of being the best provider of customer service in the luxury transportation industry... We would like you to know that we keep our phone lines and email boxes open and monitored 24/7, every single day of the year. Yes, this includes holidays! Our service is available 24 hours a day every day of the year. So, we believe that our open lines of communication should also be here for you.
Send a Quick Message
Thanks for your interest!
Our clients are the best people in the world to us, and we truly and deeply appreciate each and every one of you. Without our amazing customers, we wouldn't be able to do something we love and are so passionate about! New to our company? We welcome you, and truly look forward to helping you in any way we can!
Contact Info
Heading out for a night in Speedway?
Whether you're out on a party bus adventure with us or, if you happen to be out on your own. If you happen to be looking for a great place to grab a bite or a local favorite to quench your thirst... You won't want to miss out on some of our favorite local haunts! We love our amazing community, and we have a passion for sharing the local love. So, without further ado... Here's but a few of our favorite haunts locally. Feel free to give us call if you need any more recommendations! Our mantra, after all, is: We're always happy to help!
1038 N Main St, Indianapolis, IN 46224 | (317) 243-2502
Charlie Browns Pancake & Steak House
Start your day off right at this simple, classic diner that has somehow managed to avoid a lawsuit with the estate of Charles Schulz. They don't just bring you a cup of coffee at this establishment, they bring you an entire pot. To accompany your morning coffee you can order any number of traditional breakfast dishes, or their house specialties like the haystack, or Big Joe breakfast sandwich. No matter when you come you will be greeted with a smile and wonderful service. A word of warning though, they are a popular spot on weekend mornings so before you go make sure you have a winning game plan in place.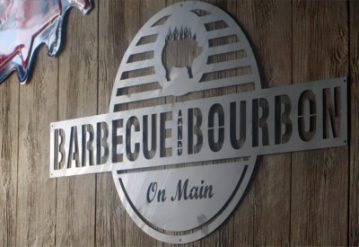 1414 N Main St, Speedway, IN 46224 | (317) 241-6940
Barbecue and Bourbon
I know this place had you from the title so all of this writing is just a waste of time but just to be safe let me tell you why you need to swing by and check this place out. A media darling that has been featured all over the local press for the right reasons, Barbecue and Bourbon is a family owned establishment offering some the best barbecue you will find in the area. Tender ribs, pulled pork, brisket, it doesn't matter what you decide to order because it's all prepared expertly. Same goes for their sides, all are amazing and it's hard to pick a favorite, but try their mac and cheese and fried cabbage.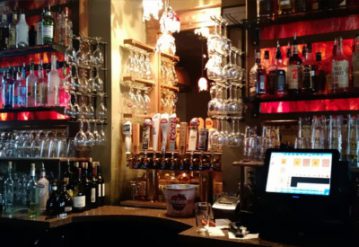 1464 N Main St, Indianapolis, IN 46224 | (317) 247-7000
Dawson's On Main
Opened in 2006, and located directly across from the Indianapolis Motor Speedway is one of the most talked about new comers to the Indianapolis dining scene. Dawson's on Main does so much right but their proudest achievement is probably having arguably the best tenderloin in Hoosier Country. They have a wide ranging menu that is sure to please everyone, with sandwiches, pasta, pizza, red meat, seafood and even a very nice salad array. Their Steak Susan is a must try, it consists of an 8 oz. filet, pan seared in a brandy peppercorn sauce with portabella mushroom caps served atop creamy garlic mashed potatoes.
1502 N Main St, Speedway, IN 46224 | (317) 974-9366
Rolling in the Dough Market & Café
This place literally and figuratively turns flour in dough. They started off making fresh pasta for the Greenwood Farmers Market and found there was quite the demand and here they are today with a beloved little market/cafe on Main Street. They keep their offerings simple and do everything right. Open from 11am-2pm Tuesday-Friday and 9am-2pm on Saturday they are the perfect spot for a quick brunch with scones, muffins, cookies, beignets to pair with your coffee or tea. For lunch they offer pasta bowl with their in house ingredients, as well as soup, salads and sandwiches. You will be happy with whatever you order.